Homepage
---
premium CHAVES aquae flaviae
Experience a marvelous kingdom all your own, surrounded by the hills of Trás-os-Montes.
Originally founded in 1990, Premium Chaves – Aquae Flaviae invites you to experience the wonders of the highlands from the city centre, just a few steps from the source of the medicinal thermal waters. Relax and feel the rhythm of time slow down, in the comfort of our services or embark on a journey of experiences filled with history, natural beauty or adventure, designed with you in mind.
---
---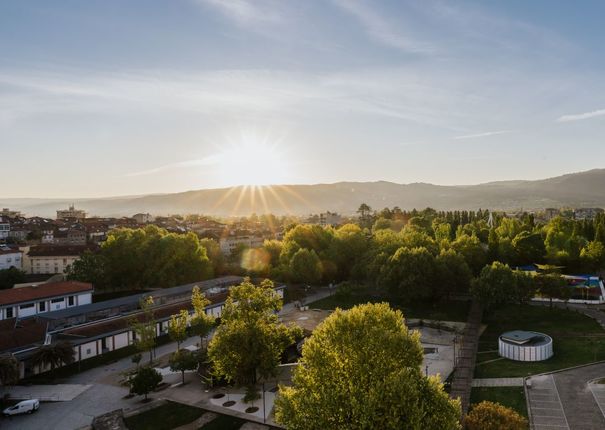 Rooms
Breathe fresh air
Hotel Premium Chaves - Aquae Flaviae has double and twin rooms. This modern building is fully adapted for people with mobility difficulties.
---